The Fifth Column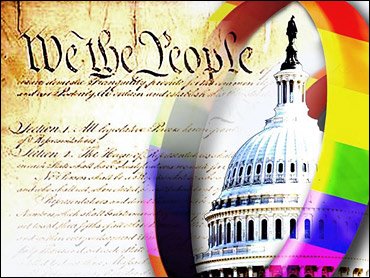 Great news!
In a landmark ruling for gay rights, the Supreme Court on Wednesday struck down the Defense of Marriage Act, the 1996 law blocking federal recognition of same-sex marriages.
The decision was 5-4, written by Justice Anthony Kennedy.
"DOMA instructs all federal officials, and indeed all persons with whom same-sex couples interact, including their own children, that their marriage is less worthy than the marriages of others," the ruling said. "The federal statute is invalid, for no legitimate purpose overcomes the purpose and effect to disparage and to injure those whom the State, by its marriage laws, sought to protect in personhood and dignity."
Cheers went up outside the Supreme Court, where supporters of gay marriage waved signs, rainbow banners and flags with equality symbols.
The law helps determine who is covered by more than 1,100 federal laws, programs and benefits, including Social Security survivor benefits, immigration rights…
View original post 202 more words